PROJECT MANAGEMENT /
RUBBERLININGS
Effective management of a rubber lining project is the key to ensuring compliance with established quality standards and delivery times. Rematech's engineering team has garnered strong experience from the successful completion of many such projects.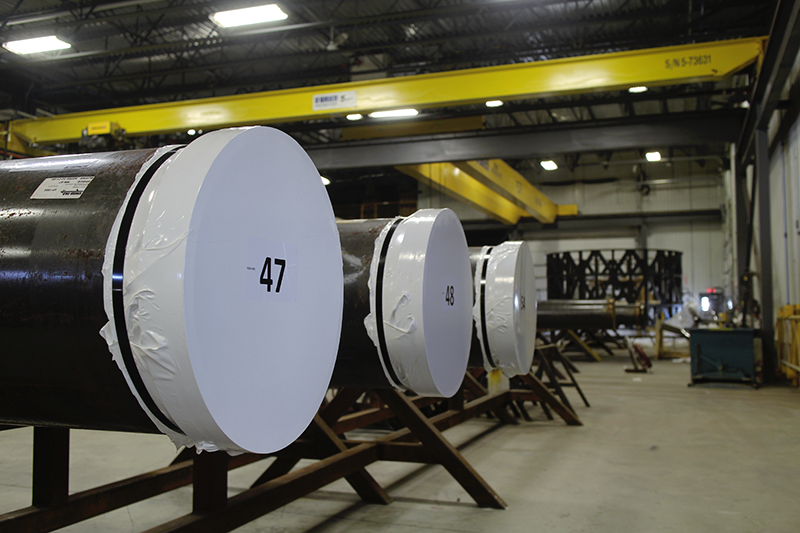 Project experience
We bring experience collected from a variety of industries and operations to help our clientele throughout the project's design and manufacturing process. Our philosophy is to maximize the yield and effectiveness of every component we make, within a complete system, by considering their interrelationships. For example, before manufacturing parts, we work on their feasibility and durability by determining the rubber type and thickness required based on the customer's needs and goals. Sometimes, we suggest a new design to improve the final performance.
Simplified Installation and Maintenance
Our goal is to provide you with the highest performance products at the lowest price possible. Our philosophy is always to simplify and standardize the supplied components. Our priority is to design components for easy initial installation and future replacement. Since we offer onsite service, we know that easy use and operation are criteria that help clients achieve savings during equipment operation and maintenance.
Continuous Improvement
Regular collaboration with our clients from the very beginning of a project greatly simplifies the work and continuous improvement processes once the equipment has been commissioned. It becomes much easier and quicker to obtain information for replacing a part and sometimes to even improve its operating performance.
PROTECTION AGAINST ABRASION
Piping
Rubber is widely used to protect against abrasion, especially in the mining sector. Piping with a rubber inner lining to carry solid matter suspended in water (pulp) is widely used in processing plants to connect various pieces of equipment and to transport minerals and residue.
We offer a variety of rubber options for the inner lining of pipes adapted to operating conditions to maximize abrasion protection.
Platework Components
The same applies for equipment connected by piping including chutes, pump chambers, grinding chambers and launders. Regardless of equipment size, Rematech is able to apply an inner lining, even on the site. The material is selected according to needs, including impact resistance, warping and wear. We also offer the option of proper protection through the use of interchangeable plates with a rubber lining.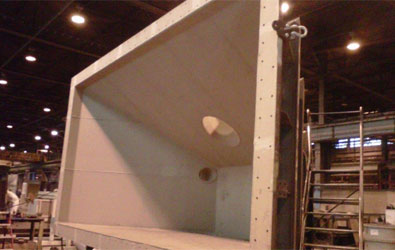 PROTECTION AGAINST CORROSION
Rubber is also widely used as a protective membrane against corrosion. Applying corrosion-resistant rubber is a meticulous process requiring very strong technical knowledge and skills. Rematech has been doing this for over 40 years. We pay special attention to technical details, a skill that sets us apart. Over the years, we have developed rigorous work methods that have proven themselves in protecting our clients' investments.

Piping and Tanks
We also apply rubber to protect metal substrates against corrosion in tanks or piping that contains steel-adverse corrosive fluids. Applying this kind of lining requires tremendous expertise and discipline. Choosing the right kind of rubber demands an extremely detailed analysis of the context, operating conditions and the chemical aggressors involved. Overlooking a single chemical in a solution could be devastating if it aggressively attacks the chosen rubber. A thorough analysis is needed to choose the rubber that will properly protect your equipment and your investment.
Chutes and Transfer Points
Conveyor and production circuits generally contain several chutes and transfer points. We propose a full line of solutions to protect your equipment against:
Impact
Abrasion
Noise
Dust (sealing)
Caking (material build-up)
We have developed a full line of solutions by combining very high performance steel alloys, rubber and polyurethane that address your concerns by protecting against impact and abrasions. Some solutions can be customized to your specific needs.