« To supply various sectors of industries (including mining, wood, chemical, pulp and paper, aggregate, aluminum and food) with polymer and polymer-based products providing differential advantages and requiring technical skills and professional after-sales service. »
BREMO Inc. values team spirit, teamwork, personal involvement, individual and corporate integrity, expertise, skill, innovation and accountability.
While paying attention to its capabilities, the company's overall strategy is to increase its collective value by focusing on:
Client development as well as employee and customer service.
Innovation and improvement within the production facilities, administrative management and products & services.
To support this strategy, our objectives are:
– Customer first approach –
– Staff mobilization –
– Use of technology –
– Abide in accordance with the law –
Frank Moser founded Bremo's Rematech division, a Canadian company, in 1964. The company began with plants in Sept-Îles and Quebec City that originally specialized in the distribution and application of Rema TipTop vulcanization industrial products. Over the years, it moved close to its industrial clientele by branching out to Chicoutimi, Amos, Montreal, Trois-Rivières and Sherbrooke, putting the company in close proximity to its industrial clientele.
In 1979, Rematech added Phoenix (previously named Goodyear EP) elevator and conveyor belt distribution, installation and vulcanization to its lines of products and services. A few years later, Rematech began manufacturing and supplying polyurethane and rubber moulded products.
The past decade was marked by the inception of major distribution partnerships with many renowned companies, including Flexco, specialized in conveyor components.
Rematech div. Bremo's market has never stopped growing from its modest beginnings. Industrial companies of all sizes make up its core clientele.
Proximity, cutting edge approach, product quality, and expertise amassed over a half-century have put Rematech at the forefront of the industry.
OUR PHILOSOPHY / THE COMPLETE SERVICE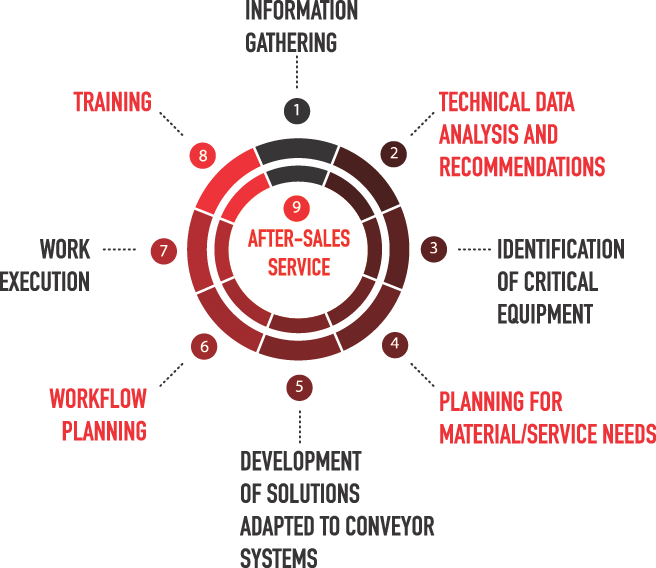 To address growing demand, Rematech added an all new production facility at its Quebec City corporate headquarters in 2012 to its numerous installations dotting the province. Rematech has acquired and developed industrial equipment that enables it to successfully complete large and small projects. In addition, these facilities allow us to stock an impressive inventory of conveyor belt equipment to quickly handle emergencies.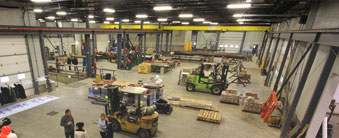 QUEBEC / MONTREAL / SEPT-ÎLES / AMOS / CHICOUTIMI / ROBERVAL
At Rematech, employee health and safety is a top priority. Protecting our workers against workplace injuries and illnesses is a permanent, ongoing objective. We tirelessly seek ways to reduce risk by acting proactively and by working alongside our customers. We make it our duty to share this vision with all our employees.
We must deal with highly varying work environments given our diversified clientele. We make every effort possible to meet our customers' health and safety needs while complying with our own standards.